Course name
Accounting (economics, accounting, financial theory)
About the instructor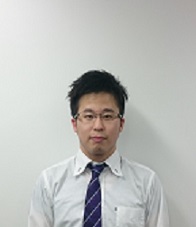 Hideaki Kubota
Registered Level 1 Construction Accounting Officer
Studied Business Administration at the Tokyo University of Science
Enrolled in an MBA Program at the Tokyo University of Science, Graduate School of Business
Lecture schedule
Day 1: Functions of financial accounting, accounting theory and accounting standards
Day 2: Profit calculation and asset valuation
Day 3: Cash and securities
Day 4: Product sales and inventory assets
Day 5: Fixed assets (Tangible)
Day 6: Fixed assets (Intangible)
Day 7: Liabilities
Day 8: Shareholder equity and net assets
(Lecture order or topics subject to change.)
My goal for the lectures will be to respond to the statement "I want to quickly and easily understand that which is most likely to be on the examination".  As this is not a major subject, it is difficult to grasp and many people stay away.  However, if your goal is not to earn full marks, you should nevertheless be able to earn plenty of points.  As such, we will not demand perfect understanding in the lectures.  I will give top priority to helping you gain as many points in as short amount of time as possible.  Let us all do our best.

※If you cannot attend class at any time, we are able to provide a video recording of the lecture or lectures missed for those who have paid full tuition at the time of application.  Please do not hesitate to take advantage of this service.

Inquiries and Questions
Please feel free to contact us by email or phone.
Email:  secretary@yoshidaand.co.jp
Phone:  080-4339-4650