Course name
Economics (economics, accounting, financial theory)
About the Instructor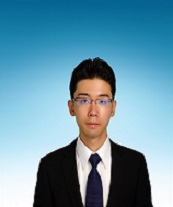 Hiroyuki Takemura
Educational background
2009 Department of Defense, Defense Academy of Humanities and Sociology – left prior to completion.
Studied abroad at Ostbayerische Technische Hochschule Regensburg in 2013 (until August of 2013)
2014 Graduated from Tokyo University of Science School of Management
2016 Graduated from Tokyo University of Science Graduate School of Business Administration
2018 Major in Management at the University of Tokyo Graduate School of Economics (anticipate completion in 2018).
Employment History
Teaching Assistant, School of Business, Tokyo University of Science 2014
(Various subjects, including Economics Review I & II, until March 2017).
2016 Tokyo International Actuary Academy Economics lecturer
2017 TAC Corporation Public Service Business Lecturer
2017 Japan Foreign Language School English major, Department of Business Administration / Economics lecturer.
(Various subjects, including an introduction to economics, micro economics, economic mathematics, etc).
Lecture Schedule (Last year)
Day 1: Supply and demand
Day 2: Cost structure and supply behavior
Day 3: Market transactions and resource allocation
Day 4: Introduction to game theory
Day 5: Macroeconomics
Day 6: Effective Demand and the Multiplier Mechanism
Day 7: Function of money
Day 8: Macroeconomic policy
Text: Ito Motoshige (2015) "Introduction to Economics, 4th Edition" Nippon Hyoron sha co., Ltd.
The first four sessions will deal with microeconomics, while the final four cover macroeconomic topics.  During lectures, emphasis will be placed on practice.  We will look at previously given problems, and cover the best way to explain them.  I will add detailed explanations of difficult points and important points as we progress.  Also, in order to most efficiently utilize our time, we focus on topics and problems frequently appearing on past exams.  In addition, please be forewarned that the lecture schedule above may change if necessary.

※If you cannot attend class at any time, we are able to provide a video recording of the lecture or lectures missed for those who have paid full tuition at the time of application.  Please do not hesitate to take advantage of this service.



Inquiries and Questions
Please feel free to contact us by email or phone.
Email:  secretary@yoshidaand.co.jp
Phone:  080-4339-4650